You mean you actually go fishing in the winter? Well indeed I do. Like most outdoor adventures it depends on the weather. It may sound strange but winter fishing is definitely an item to add to the long list of amazing activities to do in Steamboat Springs in the ski season.  This can be found in town or a little short trip out of town.
Ice fishing is a peaceful experience. Getting out on a lake or pond on a sunny day can be more comfortable than you think. First is find a good spot. This can be determined by depth or popularity of the location on the body of water. Second you will be drilling a hole with an ice auger. Then to the actual fishing. Ice Fishing is typically done two ways. You are using a small, light fishing rod with a spin reel. Either with small, brightly colored lures or jigs or with actual bait like earth worms or the ever popular powerbait. Here are some tips
Bring a strainer to keep the hole clear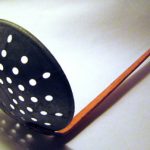 Check out Stagecoach State Park. It is a short trip from town but well worth it for monstrous Pike and Trout.
Of course dress appropriately
Bring a chair or a bucket to sit on so our not resting on the ice or snow
Fly fishing in the winter is a very different experience. It includes the same gear you use any time of year. Like Ice fishing you want to pick a good and deep spot in the body of water. Different though you will be looking for open water out on the Yampa River through town. No need to be an early riser. Go out in the late morning or afternoon during the warmest part of day. Low and slow is the way to go so maybe bust out your sinking line. You might also see rises so bring your small midges and mayflies for that epic surface connection. Because really is there anything better than hooking one on a dry fly? Here are some more tips:
Convertible mittens can be the best choice for gloves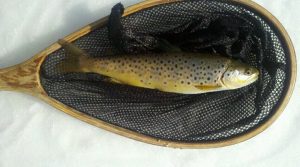 Be very cautious approaching the water and do your best to refrain from walking on ice.
And of course appropriately and heavy layers under your waders
Take frequent breaks to hydrate and clear ice that may build on your fly rod
Now I know a few things and am a good fisherman but that does not replace expert opinion. When planning any fishing trip always confer with your local shop. Look no further than the talented guides from Steamboat Flyfisher here in town to get the full skinny on conditions, reports on what to use and where. Quit wishing and go fishing!!