Our friends at the Steamboat Springs Chamber Resort Association created an awesome check list of summer time must do's. I am so disappointed in myself that I cannot say I have done them all. So it looks like I have some work to do this summer. I will need to go to the Steamboat Springs Pro Rodeo, Horseback ride through Aspen trees, go for a ride on the mountain coaster, stand up paddle board at Pearl Lake and finally cheers at a Sunset Happy hour atop Mount Werner.
On the Steamboat Summer boat list are some of my absolute favorite things to be doing in the Steamboat Springs. Top on my boat list include:
Attending a Strings Music Festival Concert. This venue is one of the most incredible places to hear a concert. Some of my favorites I have seen there include Elephant Revival, Neena Freelon, Tommy Emmanuel and Keb Mo. This year I am elated to go see Don McLean!

Swim at the Old Town Hot Springs. Not only is it a fantastic way to experience the natural hot springs in Steamboat Springs but they also have a full gym, water slides, climbing wall and is the perfect place for a family fun day.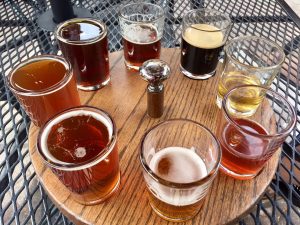 Tour Local Breweries. Because beer.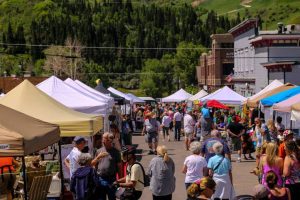 Shop/Eat/Browse the Farmers Market This is one of the most unique and fantastic bazaars. Full of arts, eats and of course fresh produce. My favorite is to walk to it along the Yampa Core Trail then pop out on the 5th street bridge and your just blocks from the Farmers Market.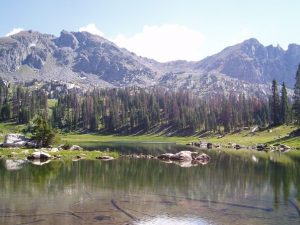 Explore the Zirkel Wilderness Area. This one is close to my heart and one of my favorite location to hike. This is where I learned and taught through my experience in the Outdoor Education program with Colorado Mountain College. The Mount Zirkel wilderness area is just a short trip from Steamboat Springs and features an incredible backcountry adventure for all ages. Especially casting a line a on of the high mountain lakes.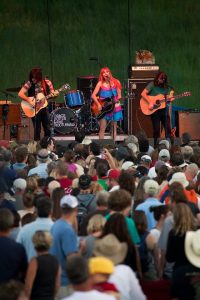 Boogie down at a free Summer Concert. One of the best events in the summer time in Steamboat Springs is the concert series. With the likes of Galactic, JJ Grey and Mofro and Stephan Marley there will be no choice but shake it.
With so many incredible activities and events happening in Steamboat Springs the time is now to come on up and join in on the fun. Give us a call or check out our vacation rentals to create your own favorites of the Summer Boat List.