Steamboat offers hundreds of miles of world-class mountain bike trails, but there's no shame in taking a break from intense climbs and technical descents every once in awhile.  Mountain biking and road riding have converged in the form of "gravel rides", and local cyclists have started defining new ride routes connecting unpaved country roads to access the Yampa Valley's iconic rural scenery.
If you don't mind a few miles in the saddle, and you want to enjoy a peaceful day exploring Routt County's ranching heritage, gravel rides are a great option for cycling enthusiasts of all ages and abilities.  Steamboat even has an organized gravel ride: The Moots Colorado Ranch Rally.  In its 5th year, the event is scheduled for June 16, 2018.  CLICK HERE for more information.
I developed my own gravel ride over a decade ago for early season conditioning while we waited patiently for the singletrack trails to dry.  As luck would have it, two craft breweries recently opened at the end of the ride route, creating Steamboat's Unofficial "Ranch & Brew" Gravel Ride.
RIDE LENGTH:             16 Miles from West Side of Steamboat
ELEVATION GAIN:       883 Feet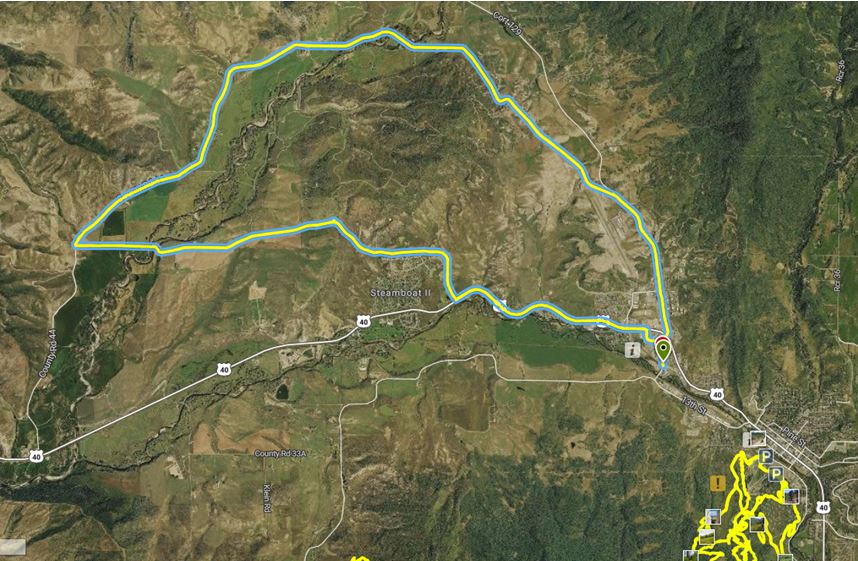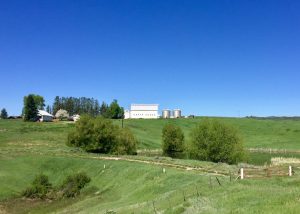 For these directions, the 16 mile ride starts on the west side of Steamboat Springs.  Free parking is available at the West Side Transit Center or the Bear River Bike Park.  Both of these staging areas are also accessible via the Core Trail, so there are a variety of ways to assemble your route.  A ride that starts and ends at a vacation rental near the ski area, following the Core Trail to the west side, will be more than 25 miles round trip.
From the west side, the ride starts out with +/- 2 miles riding on the shoulder of Highway 40.  A tight single file group with the strongest rider in front will create a fun draft for everyone else.
As the highway curves to the left a turn lane emerges on your right, and a picturesque farm indicates that you have finished your highway portion of the ride.  Turn Right on CR42.
CR42 will climb its way around a neighborhood called Silver Spur Estates leading up to the first climb of the ride.  At the top of the climb, you'll enjoy a shady spot to catch your breath and a few glimpses of the Marabou private ranch community.  The road will turn to dirt just past Marabou where you'll enjoy an unobstructed view of the Sleeping Giant.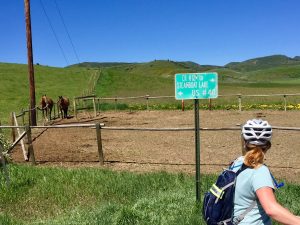 When CR42 comes to an end, Turn Right on CR44.  (Turning left returns you to Highway 40)  You will continue riding on rolling country roads as they wind their way through working ranches and the Elk River valley.  Along the way, you'll discover the historic Elk Mountain cemetery perched on a hillside overlooking the Elk River.
Towards the end of the ride, CR44 presents a fork in the road, Turn Right on CR44 and climb your way through Deer Mountain estates.  This road will descend behind the runway of the Steamboat Springs airport, with a brief final climb to CO129.   (Turning left at the CR44 fork also leads you to CO129)
Turn Right on CO129, ride past the Steamboat Springs Airport, and enjoy the descent back towards two of Steamboat's most popular craft breweries.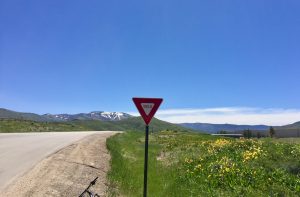 Your first refreshing stop, Butcherknife Brewery, will be on your right.  In addition to pints and growler fills, they offer 5 oz taster pours:  4 for $10 or 6 for $13.  On our most recent ride, they also gave us a $1 credit for every bike in our group, so be sure to let them know that you arrived on bikes.
Your next stop, Storm Peak Brewing, is less than a half-mile way.  Proceed down CO129 towards town, and the brewery will be on your left.  Storm Peak also offers 5 oz taster pours:  4 for $8.  They also have pints, growler fills, and 32 oz crowlers (ie…can growler).  They usually have free popcorn on hand, and they encourage patrons bringing their own food.  You can also order from Moe's BBQ next door to eat at the brewery.
Steamboat has two more breweries located downtown:  Mountain Tap and Mahogany Ridge.  For more information about Steamboat's Craft Beer scene, CLICK HERE.